Quality of Life Isn't Measured in Square Feet
At Resource, we've spent over 20 years scouring Italy for the very best in modern, luxurious, and sustainably made transforming furnishings to optimize even the toughest floor plans.
Complete the form below to get started with a space-planning and design expert today:
{formbuilder:MTAxNjUw}
Meet the New LGM 2.0
Our new and improved LGM wall bed revolves 180º to reveal a bookcase with an optional fold-down desk on one side and a queen bed on the other—for a seamless transformation from office to bedroom.
Additional features include optional wire prep for mounting a TV, a detachable freestanding table, optional doors, and more.
Made for People, Made for the Planet
Our entire collection uses only sustainably sourced materials, ethical labor, and VOC-free paints, lacquers and glues.
Easily interchangeable parts ensure your furniture will never end up in a landfill, and a Lifetime Warranty gaurantees your wall bed will stand the test of time.
---
Mount a TV
With a new and improved design, LGM now features an optional TV or monitor mount on the front panel. Integrated wire management keeps pesky cords concealed.
Plug In All Your Devices
Built-in outlets and USB ports allow you to connect all of your devices, whether in office mode or bed mode.
Freestanding Table Option
Choose from an attached or detacthable, freestanding table. Both options can fold down and lay flush against the bookcase when it's time to open the bed.
Hear it from our clients
Learn how thousands of happy clients across North America have reimagined their space with Resource Furniture.
I first purchased this piece when designing my office many years ago. know it's pricey, but this Murphy bed/desk and shelf combo is worth every penny. It's taken me almost a decade to write this review, but now that my kids are grown and I'm making a home office out of one of their bedrooms, I may have to buy another one. It is the most efficient and well-designed Murphy bed ever. It also happens to be the most comfortable. I highly recommend splurging on the high-end mattress, option. it is as good as any bed I've slept in. The mechanism that enables the bed to tuck-away into itself is sturdy and reliable and delights everyone who sees this piece turn from work station to sleep station! I highly recommend not just this item, but the company that sells it. A five star experience all around!
Jennifer G.
We love this wall bed! Such an ingenious solution for a home office/occasional guest room. The mattress is very comfortable as well. Guests are always shocked to see the bed revolve. Definitely a worthwhile investment.
G. Frederick
Wonderful, innovative piece of furniture! Book shelf and work table for everyday and extra bed for company. The turn concept is also a center of entertainment for visitors!!
Pamela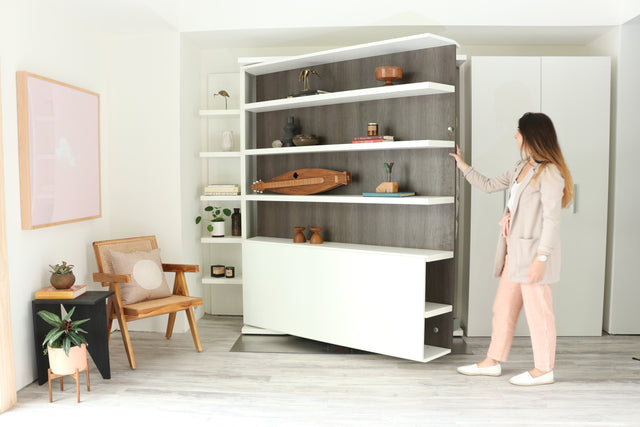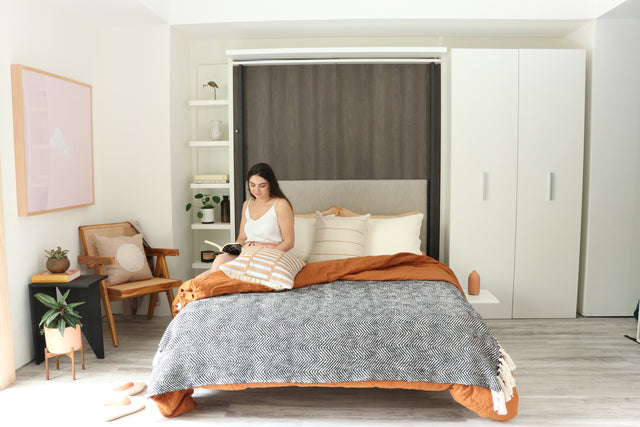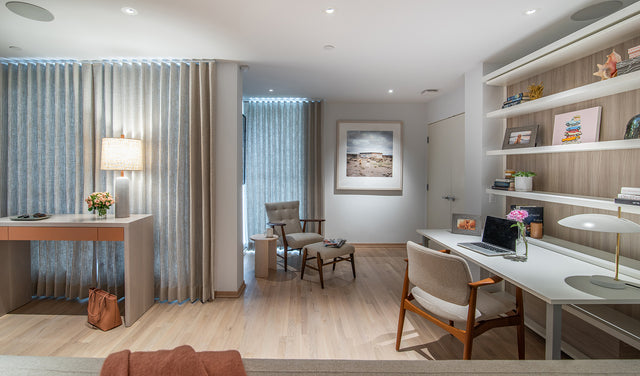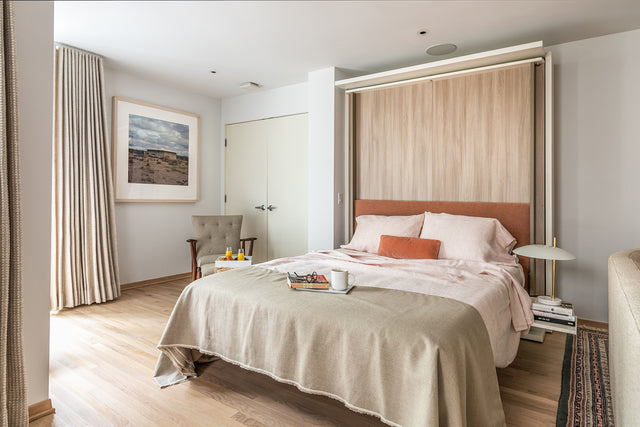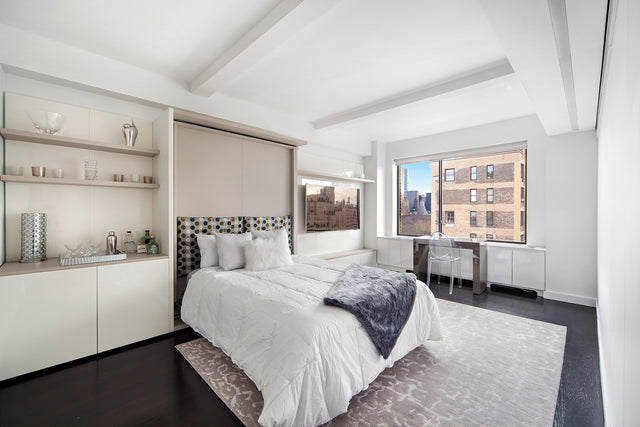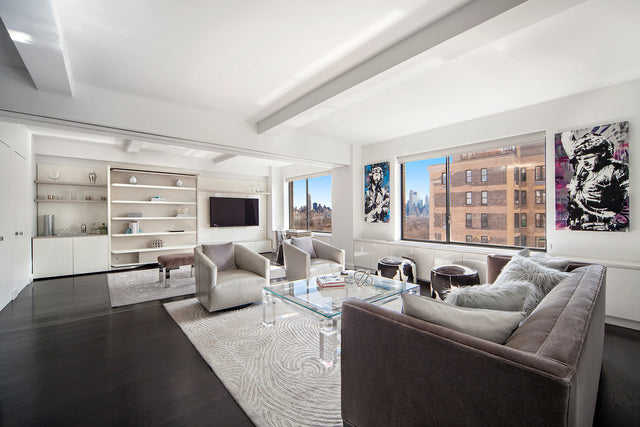 Showrooms
Make an Appointment
Please enter your preferred date and time, and we will do our best to accommodate you.